1511 & FLL

FIRST Lego League
As stated by Dave Lavery, "FLL is the strong triangle at the base of the FIRST totem pole." FIRST Lego League, or FLL, is a program designed for students ages 9-14. FLL is a result of an exciting alliance between FIRST and the LEGO Company. Guided by adult mentors and their own imaginations, FLL students solve real-world engineering challenges, develop important life skills, and learn to make great contributions to society. Teams from all over the world participate in FLL.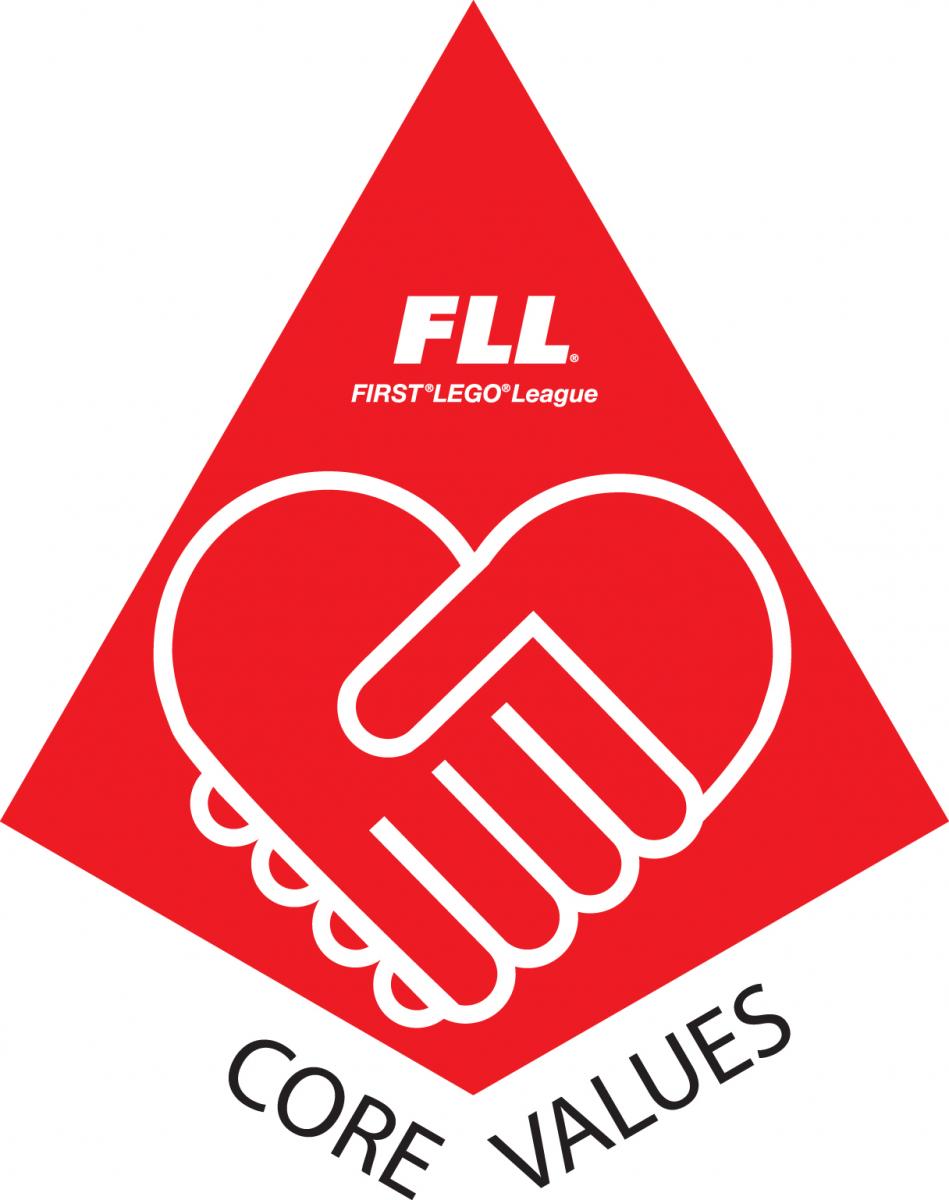 The FLL Core Values are the fundamental elements that
distinguish FLL from other programs of its kind. Participants learn
that friendly competition and mutual gain are not separate goals, and that
helping one another is the foundation of teamwork.


| | | |
| --- | --- | --- |
| Teams build and program an autonomous robot using LEGO MINDSTORMS technology to score points in 2.5-minute matches on a themed playing field. | | Teams explore an actual problem that today's scientists and engineers are trying to solve, develop an innovative solution to that problem, and share their findings. |
---
1511 FLL Grant Program
1511 Seeks to support the Rochester area FLL teams in several ways. One of our programs is a need based grant program by which FLL teams can apply for assistance from T-shirts through full Kit & Tournament payments. Additionally, we have several students and mentors that are able to assist with technical issues and projects. For teams needing support Grant Applications are available, and are due just prior to the start of the season.
Does your team need a grant?
1. Fill out the Assistance Application so we know your general needs.
2. Fill out the Grant Application so that we know your financial needs.
3. Attempt to recruit 10 students & fundraise as much as possible on your own.
4. Attend at least 1 1511 FLL event
5. Email the applications to us at FLLGrants@penfieldrobotics.com
What Assistance can 1511 Provide?
Forming FLL teams - bringing students together in areas that dont have teams
Coaching Guidance - never had a team? 1511 has helped start several and is available by email to help with whatever questions you might have, from registration through schedules. 1511 also holds coach training sessions for both veteran and new coaches.
Master Mentoring - an assigned FRC student attends all of your FLL team's meetings and help with Programming help, Mechanical/Build help, Research/Presentation help, Judging practice, Spirit help, Logo design
How do I learn More?
Come to an FLL Summer Camp (see below)
Come to a 1511 FLL Coaches Meeting
Come to a 1511 FLL Info Session
Please feel free to Contact Us for more help and information.
---
1511 FLL Summer Camps
Each year team 1511 hosts a series of summer camps around Rochester. They are one day events designed to get students familiar with the NXT Lego Mindstorms kits and get them thinking along the lines of FLL challenges. 1511 students mentor small teams of younger students to build the robots and compete in small challenges. The camps are FREE and open to any students ages 8-13 around Rochester. Parents are welcome to attend to watch, help or learn!
2018 FLL Summer Camps
Friday, July 20th at Penfield
Friday, July 27th at Gates
Friday, August 3rd at Penfield
Friday, August 17th at Gates
To register for either camp, please visit the corresponding town's recreational website and register online.
---
Example FLL Games
Every year, FLL works with experts in the field to create a Challenge that relates to a significant real-world issue. The end result is a two-part Challenge that requires research to complete The Project, and science and engineering to master the complex missions of The Robot Game. It's a fun and exciting way to encourage kids' minds. Here are all the games 1511 has supported FLL teams through!
Can FIRST® LEGO® League teams help us master natural disasters? In the 2013 NATURE'S FURY℠ Challenge, over 200,000 children ages 9 to 16* from over 70 countries will explore the awe-inspiring storms, quakes, waves and more that we call natural disasters. Teams will discover what can be done when intense natural events meet the places people live, work, and play. Brace yourself for NATURE'S FURY!
In 2010, the FLL challenge was name "Body Forward." This game got the best of both the biomedical world and the technology world. FLL teams were challenged to create innovative designs to improve the medical field as their robot grabbed a patent for 40 points!
In this year's Challenge FIRST LEGO League teams will transform the way we look at transportation. The key to the 2009 "Smart Move" Challenge is accessing people, places, goods and services in the safest, most efficient way possible. In this journey, teams will consider many modes of transportation beyond their daily routine and streamline their options by making smart moves!
The 2007 FLL Challenge was called Power Puzzle. It is about understanding the elements of energy use in a world that uses more and more energy every day. As our world grows and changes, so do our energy needs. The Power Puzzle missions get FLL teams to consider some of the energy choices we have available and how those choices affect the world. With the Power Puzzle project, teams had the opportunity to look at many types of energy choices, analyze the possibilities, and work to improve energy use.
To see even earlier FLL challenges go to http://www.firstlegoleague.org/past-challenges
---